The South Carolina Cotton Museum offers South Carolina related items in our gift shop, The Company Store. The list below is only a small sample of the products we carry. When in Bishopville stop by and see us. We are also happy to ship items. Just email your request for item/color/size and we'll call you back with a shipping quote and take your credit card over the phone.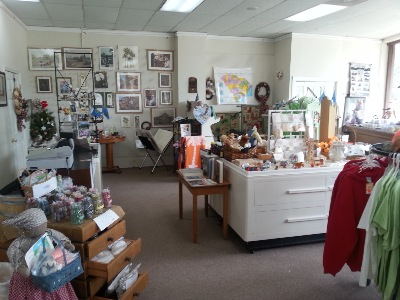 "Cotton Pickin' Mind" tees
$19.95-$24.95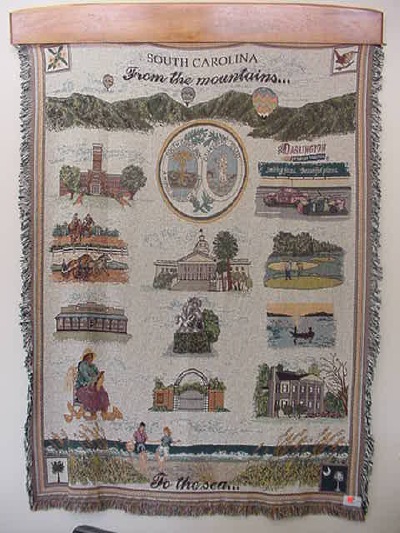 The Official South Carolina State Tapestry
$49.95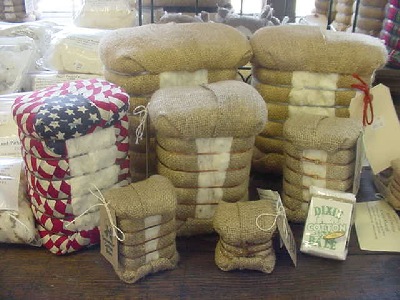 Miniature Cotton Bales
2" -- $10.00
3.5" -- $12.00
4.5" -- $14.00
6.0" -- $16.00
Footstool -- $90.00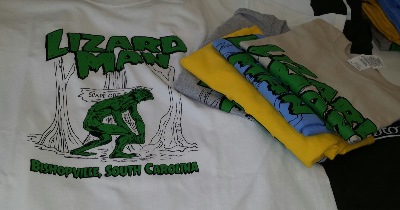 2020 Lizard Man teesWhite, Tan, Blue, Yellow,
Heather Grey
$16.00-$20.00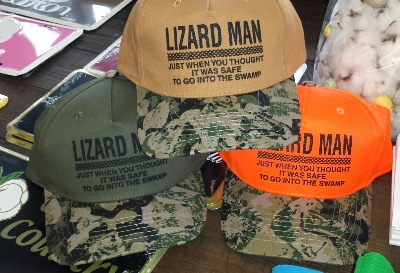 Lizard Man ball cap

$16.00

Bag of Butter Beans
The Lizard Man's favorite food. If you are trying to catch or even see him, you will need some of these.

$2.00 per bag

Retro Lizard Man Tees$16.00-$19.00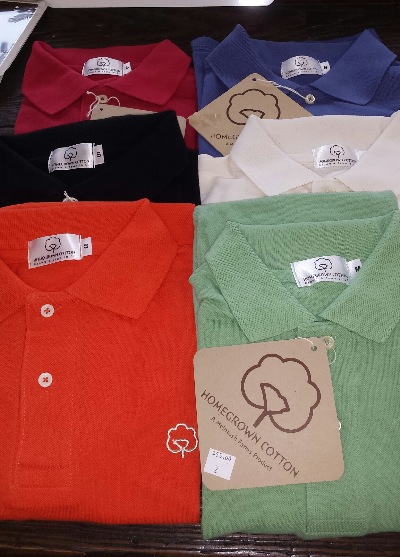 Homegrown Cotton Polo Shirts $55.00-$70.00
Grown, ginned, spun, dyed, and manufactured in the Carolinas.